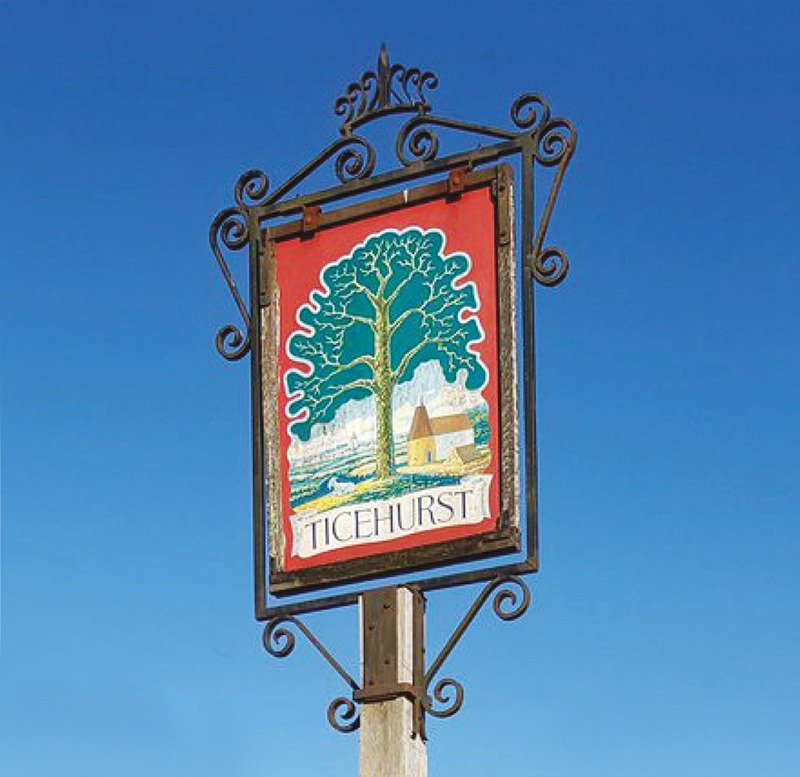 Ticehurst is located in an area of outstanding natural beauty between Hawkhurst and Wadhurst, close to the majestic Bewl Water, historic Pashley Manor estate and Bedgebury Pinetum, home to the national conifer collection.
Its name is thought to derive from its location, in a wooded area near the River Teise (/ˈtiːz/ TEEZ, /ˈtaɪs/ TYCE) where livestock would have grazed. The earliest written evidence of a church at Ticehurst is a reference to ​"Adam, Presbyter de Tychenherste" in a document dated 1180, however, the current Church is thought to date from around the 14th Century, built at the same time as the village was settled. Nearby Pashley Manor was built in 1292 by the de Passele family. It was later home to the Bullen family from Norfolk, including a young Anne Boleyn, Henry VIII​'s second wife.
The village today centres on the High Street and Church Street area and features a range of individual and quirky independent businesses and shops, including The Old Haberdashery, The Lighthouse Bakery, Fish & Smith, Ruston House Interiors, Artichoke Gallery and the Bell Inn.
The Jack Kerouac quote ​"Here's to the crazy ones, the misfits, the rebels …" is written on the wall of one of the gents' loos of the 14th Century Bell Inn and it perfectly sums up what they are about. Instantly comfortable and welcoming, this inn of high ambition is anything but usual. With masterpieces on the walls, original bowler hats for lights and taxidermy in the most unexpected places, not to mention French horn gentlemen's urinals, there is a conversation piece at every turn.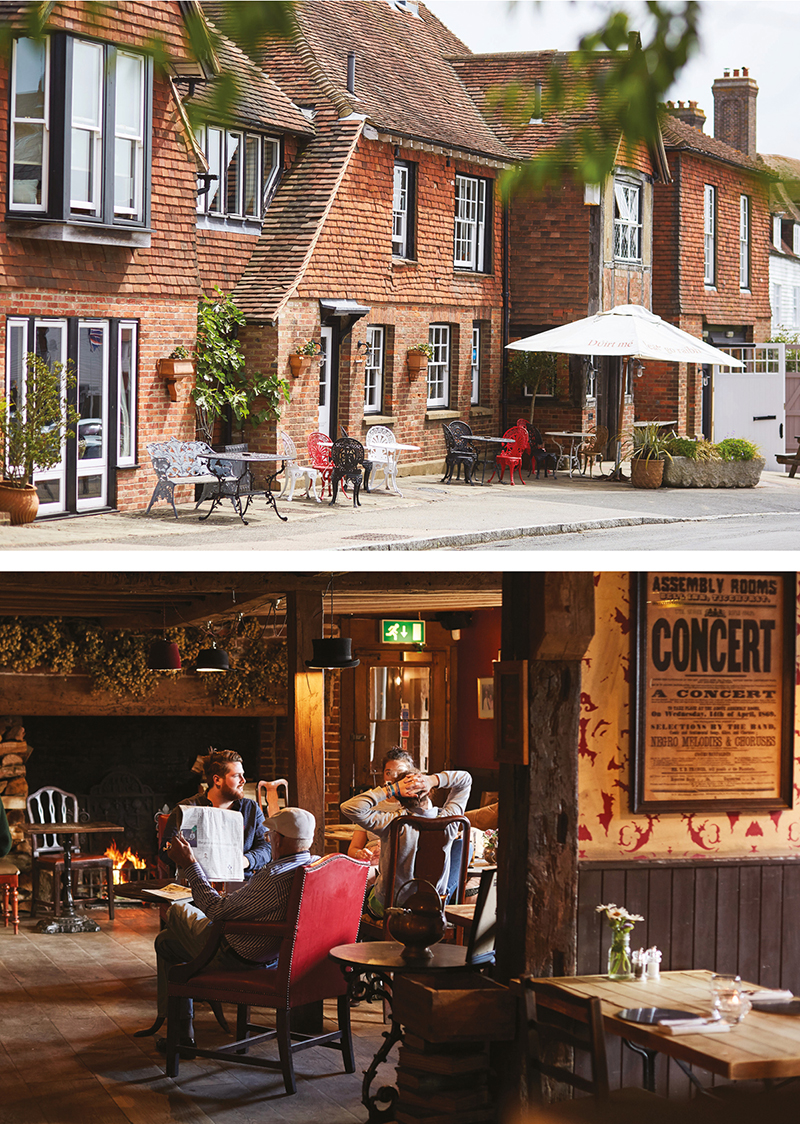 The Bell
Head chef Oscar Fonesca describes their food as ​"a combination of trips, experiences and memories from a team passionate about food". The essential essence being local which places the Bell at the very heart of village life, and sees them hosting a diverse calendar of cultural events including world-class comedy and jazz, talks and debates, quiz nights and charity fundraisers – essentially something for every taste and occasion – and with seven thoughtful rooms above the pub, a Love Nest and three extraordinary hobbit-like lodges around a central fire pit in the garden, you may never want to leave.
Beside the Bell is Fish and Smith's shed, a fresh fish shop that just loves to bring spanking fresh local fish up from Hastings and Rye every Saturday morning for the enjoyment of all. Whether for a natter in the queue, banter in the shed or a great bit of fish, it's just a little fish shed with big local soul!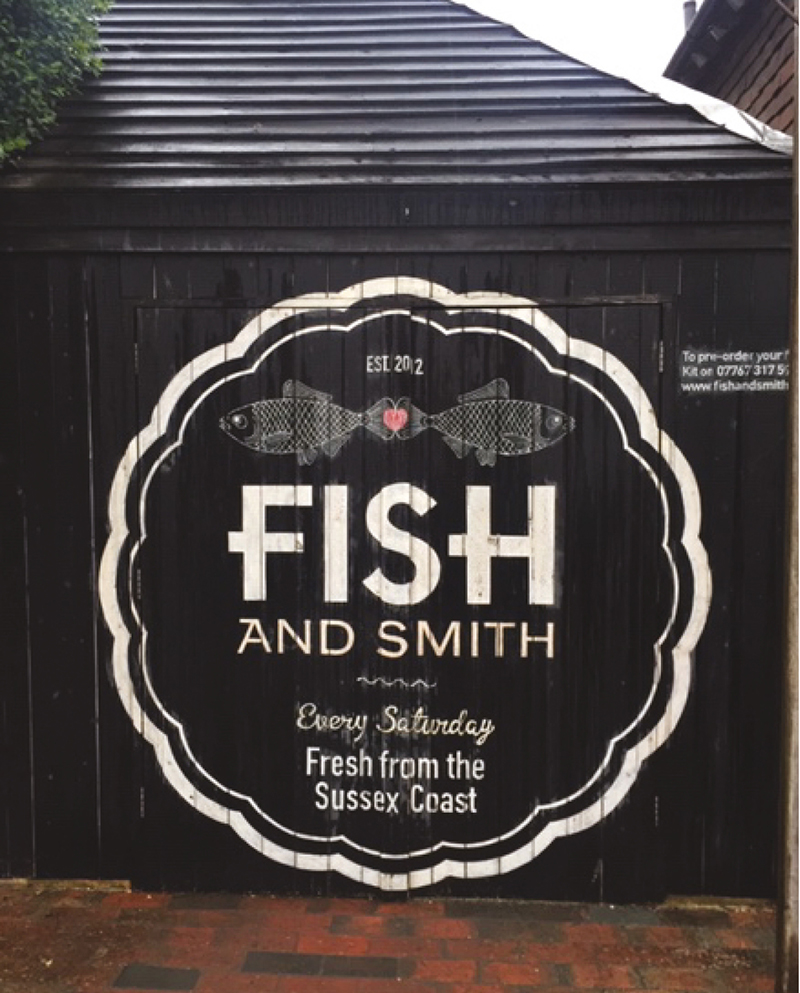 Take a wander down Church Street, opposite The Bell and you will find Artichoke Gallery. In addition to featuring the work of artist/owners Vicki Atkinson, Liz Moys and Louisa Crispin, this delightful venue offers regular themed exhibitions of painting, sculpture, ceramics and jewellery representing some of the leading artists and makers in the country. The Gallery has a spacious, relaxed atmosphere to show off the contemporary delights on offer, ideal for sourcing that extra special present from highly skilled artisans.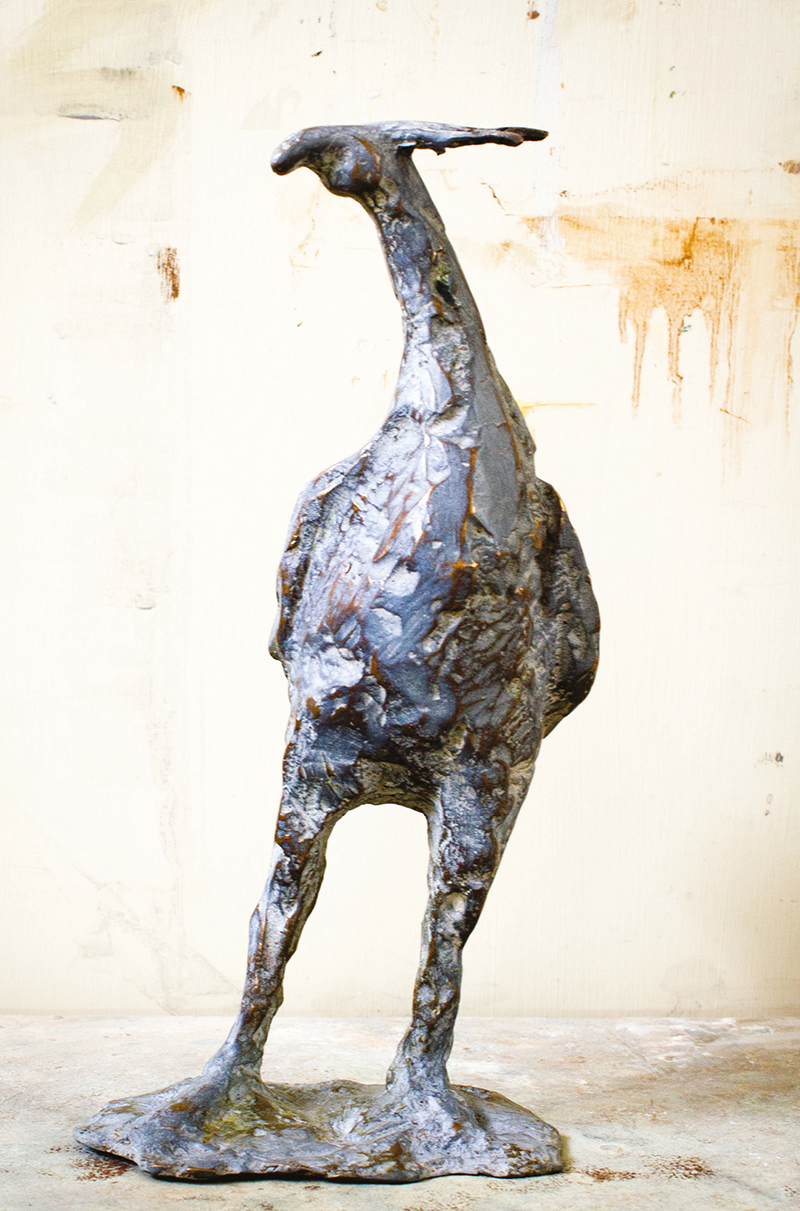 Artichoke Gallery Victoria Atkinson Miss Jones
Their current floral exhibition, ​"Coming up Roses" continues until 22 June and then water is the central feature with ​"Ebb and Flow" opening on 29 June."
Also on Church Street are the wonderfully eclectic and inspiring Ruston House Interiors. Ruston House offer a professional interior design service tailored to you. Services include colour schemes, advice on room layouts, furniture (including bespoke pieces), fabrics, lighting, wall and floor coverings. They also offer a project management service, allowing you to enjoy the design process without the stress.
Aside from the High Street and Church Street, the biggest visitor attractions in the immediate area are Pashley Manor and Bewl Water. Based around the 1550 Grade I listed timber-framed manor house, which replaced the moated manor house built on the site in 1292, Pashley Manor gardens are reputed to be one of the finest in England. They deliver an annual programme of events including a Tulip Festival and Rose Week. Bewl Water is the largest stretch of open water in the South East. Open all year, it offers a fantastic range of leisure and recreational activities, including fishing, cycling and boating, conference venue, restaurant and café on the shoreline.
Another significant local landmark is The Priory Ticehurst House. Originally a mental health facility, the original Ticehurst House Hospital opened in 1792 and was owned and run by five generations of the Newington family until 1970.
The original hospital housed around twenty patients and admitted both the poor and wealthy. However, from 1838 only private patients were admitted, coming from increasingly privileged backgrounds. By the 1850s they were ​'exceptionally wealthy' and by the 1870s, Ticehurst was considered one of the most successful and well-regarded private asylums in the country, encompassing over 125 acres. The Priory Hospital Ticehurst House is recognised today as one of Europe's premier clinics for drug & alcohol rehabilitation, along with other addictions.
If you continue along the road past the Priory toward Wadhurst, you will pass through the hamlet of Wallcrouch, home to vintage painted furniture shop Painted House, purveyors of vintage furniture and decorative pieces for your home and garden.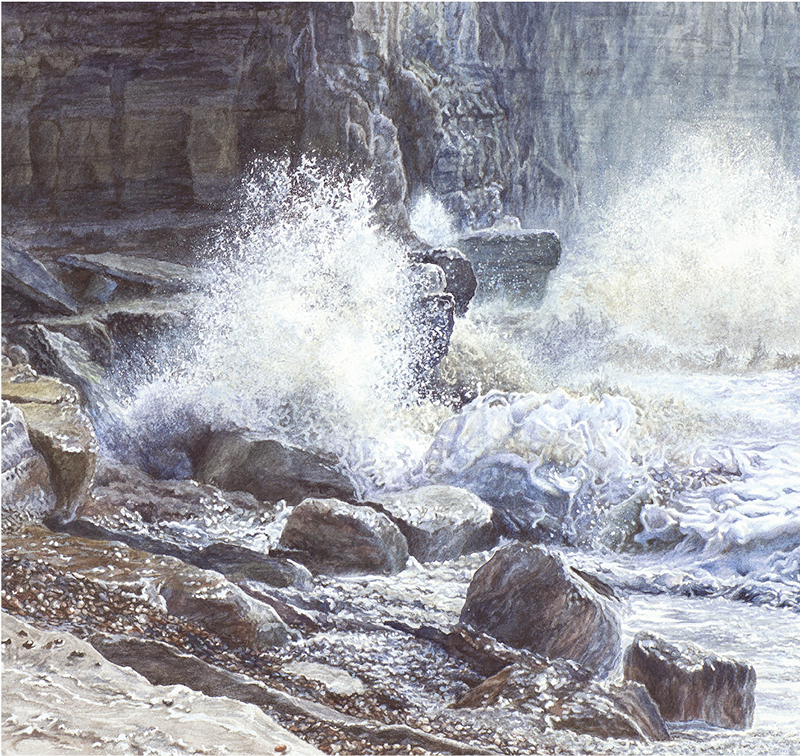 Artichoke Gallery: Felicity Flutter, Wild Weather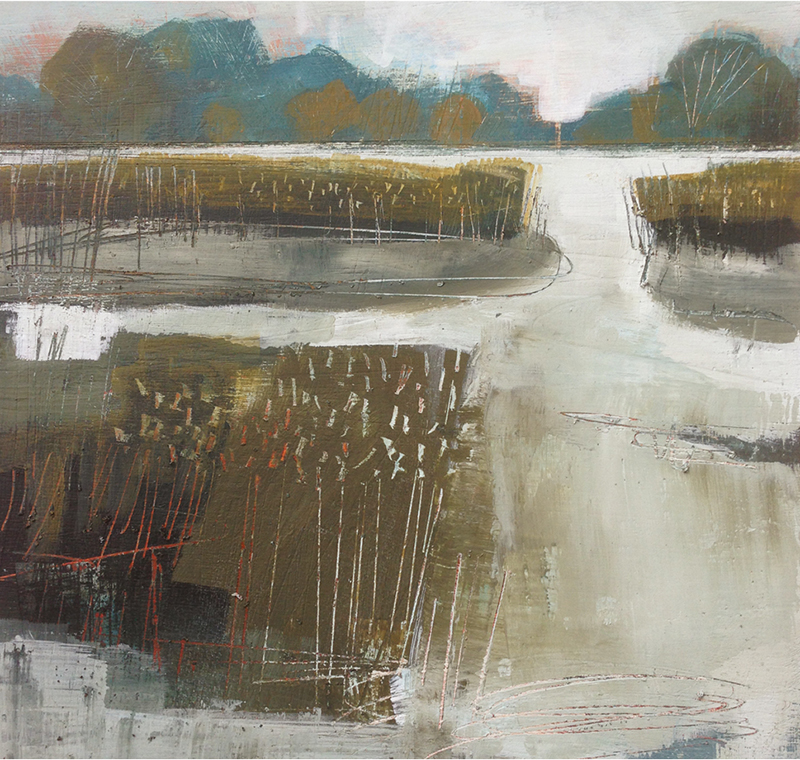 Artichoke Gallery: Sara Johnson, Estuary Reeds
Arriving in Wadhurst, you will discover an historic market town, significantly larger than Ticehurst. It lies at the northern extremity of East Sussex, 6 miles south of Tunbridge Wells and its name is thought to derive from Wada, which is believed to be the name of a Saxon tribe which occupied the area and began the clearing of the forests in the 7th or 8th century.
The earliest record relating to the area is a reference in the Cartulary of Battle Abbey to ​"Snape in the parish of Wadhurst". Henry III granted Wadhurst its charter in 1253, allowing Wadhurst to hold a market every Saturday and a fair on 29 June, the feast of St Peter and St Paul.
Today Wadhurst is a vibrant thriving small town with a plethora of small local businesses, pubs, cafes and restaurants and a lively event schedule including the open gardens scheme, which sees local people opening their gardens to the public this year on Sunday 9th June between 2 – 6pm.
Local businesses run by local people include Barnetts Bookshop, Wealden Wholefoods, WING Art Gallery, Jackie Martel ladies fashion and Wadhurst Flowers to name but a few. If you are in the area between Saturday 15th and 22nd June, you can join in a BEAR HUNT being organised by Barnetts Bookshop.
Intrepid explorers can join in a week long hunt to find a bear in ten Wadhurst businesses, culminating in a grand ceremony at Barnett's on Saturday 22nd June, where all participants will be eligible for prizes.
And last but most certainly not least, on the far side of Wadhurst, on the road toward Lamberhurst, you will encounter Galapagos Restaurant (formerly The Old Vine pub). Galapagos is an independent, family owned South American restaurant, bringing Latin American and Argentinian dining to the Kent/ East Sussex countryside. Chef patron Andre grew up in Loja, Ecuador and is inspired by his love of flavour and quality ingredients, passions instilled in him by his mother and grandmothers while growing up..
Written by Lesley Samms