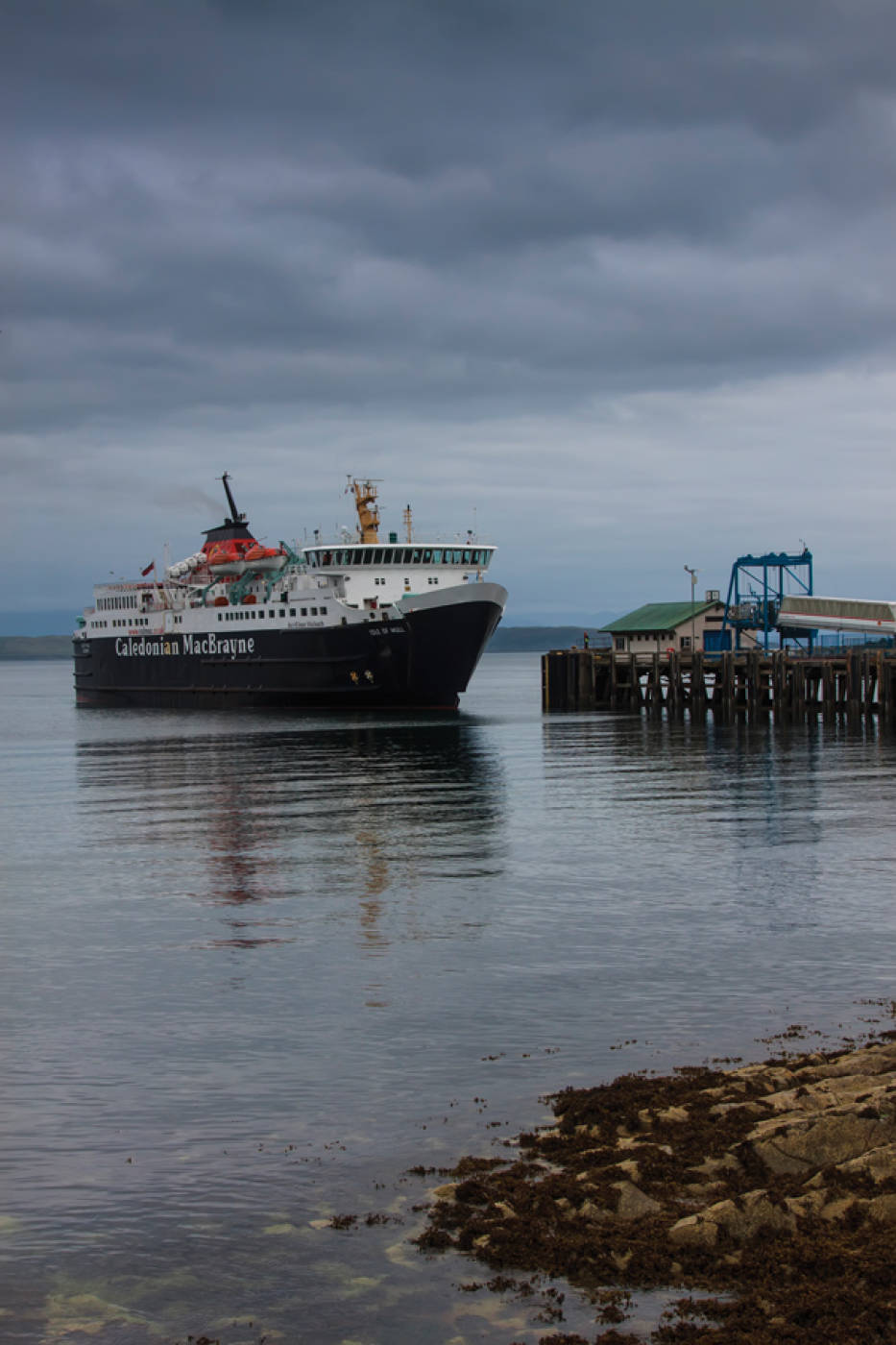 Situated on Scotland's famously rugged and windswept west coast, enveloped by the Atlantic's sea mist, rests Mull, an island of mystical beauty regarded by many as the most picturesque of the Hebrides islands. From its ancient castles to its historic monuments and powder white beaches, Mull is magical.
Mull's capital, Tobermory (population 700), is one of the most colourful villages in Europe with distinctive brightly painted 200-year old fishermen's cottages lining the waterfront. It is perhaps best known for its connections with children's TV. First it had a Womble named after it, but more recently it was used as the setting for the BBC children's series Balamory, which has turned Tobermory into a place of pilgrimage for many young fans and their parents.
There are even stories of treasure in Tobermory. It is said that in 1588 the Spanish Armada navigated their way around northern Scotland and that one of their ships anchored in Tobermory Harbour to stock up for their onward journey but started to depart without paying for their goods. A member of the Maclean Clan boarded the ship and ignited its kegs of gun-powder, sending 350 Spaniards, their ship and himself to the bottom of the harbour.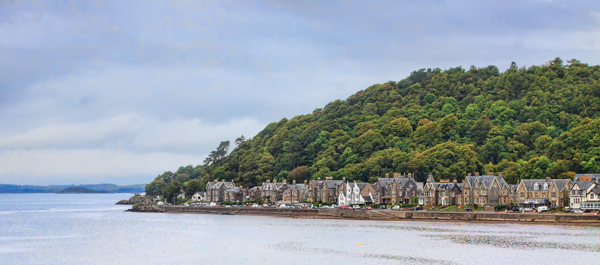 The island's genuine golden treasure is undoubtedly the Tobermory Distillery, found on the harbour wall of Tobermory – a fitting location for one of Scotland's oldest and finest commercial distilleries who produce the renowned Ledaig single malt collection. It's a gem of a find and the premises don't show much change since it was first built in the 1700s. There are guided tours of the site with several drams of the best 10-year old single malts you're ever likely to taste. They also have a small, well stocked shop. (tober​mory​dis​tillery​.com)
For cheese lovers there Isle of Mull Cheese who continue the centuries old artisan cheese-making tradition. Theirs is a working farm, just outside Tobermory, dating back to the 1850s. Take a farm tour, see the cheese-making process, meet their small herd of pampered homebred cows; and visit the cellar to breathe in the intoxicating aromas of the maturing 25kg truckles of cloth-bound cheese, stacked floor to ceiling on wooden shelves. After the tour sample their unpasteurised cheese in the Garden Barn. Your taste-buds will find hints of what the cows eat – succulent grass and traces of spent grain from Tobermory Distillery and the spring water they drink. Much like whisky and wine, the influence of the teroire and water source is profound. (isle​of​mullcheese​.com)
Opposite the distillery, facing the harbour is a specialist handmade chocolate shop – Tobermory's Chocolate Factory. Their building was historically a stone workshop but has since been renovated and is now home to luxury handcrafted chocolates and a fabulous coffee shop selling all things chocolate, including drinking chocolate, chocolate cake and chocolate pastries. Tobermory Chocolate Shop has become a bit of an institution and no trip to Mull would be complete without visiting. (tober​morychoco​late​.co​.uk)
Where to stay
Taking pride of place in one of the brightly coloured converted cottages on the waterfront is the quant The Tobermory Hotel – enquire after a four-poster sea view room. (tober​mory​ho​tel​.com)
Getting there
The entire London to Glasgow journey is just over four hours in duration. Sure you could get a flight but then there are the queues and security checks to contend with – and you won't see the spectacular countryside you'll be hurtling through on the train. The easiest and quickest way to reach Glasgow is via a high-speed Virgin train from Euston (vir​gin​trains​.co​.uk – £92 return). Be sure to book in advance to secure the best price. Once in Glasgow hire a rental car from car​rentals​.co​.uk. Prices start from £14 per day. Getting around Argyll requires a few Cal Mac ferry journeys; be sure to plan your trip taking advantage of their Island Hopper prices (cal​mac​.co​.uk).
For more information about holidaying in Scotland see vis​itscot​land​.com