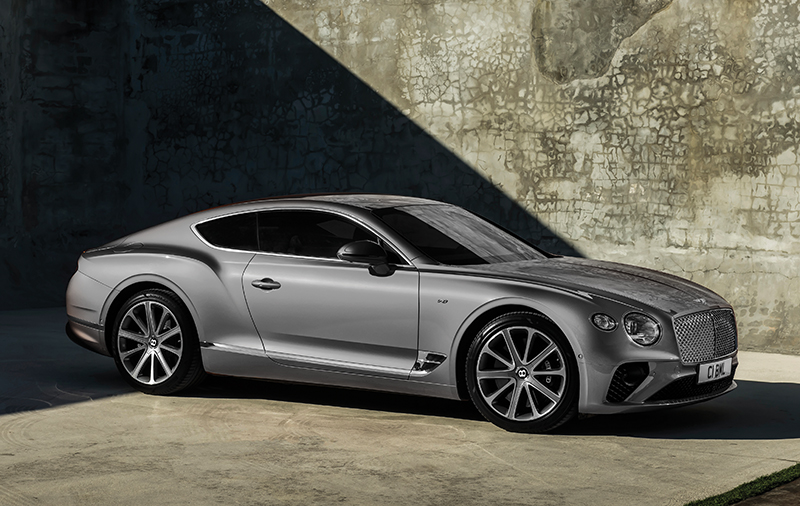 Driving a Bentley Continental GT Speed through the rolling vastness of Kent's achingly beautiful countryside, I head to Deal and the promise of finding a remote temple to great tea and ambiance.
The Bentley Continental GT Speed is a snorting machine of steel teeth and metal sinew. It is also the most devastating production Bentley has yet delivered.
However, several engineers who worked on the Speed may be ordered to fall on their pencils at this point, but it needs to be said. At first glance what the Conti Speed is, well, it's a GT with an additional 49bhp, a lowered suspension, bigger wheels, and tinkered with aerodynamics. But that's just the start of it as what Bentley have also done is mate this to a four-wheel drive system, a twin-turbo 6‑litre W12 engine and a ZF eight-speed gear box – all of which enables a fire-breathing revelation.
I depress the start button and stroke the accelerator with my foot. Sliding the gear lever from ​'D' to ​'S' (manual mode is great fun too) I feel the throttle response become razor sharp and, with the gearbox holding onto its gears a little longer, the cabin is flooded with a guttural, reverberating W12 bass.
On the open road I floor the accelerator and shoot off at such a speed that my head became a howling sphere on the end of a whip-like stalk. This is Bentley's fastest car yet, jettisoning its 2.3 ton frame from 0 to 60 in four seconds flat – only surpassed by 60 to 0 in 2.5 seconds if you take the £10,000 ceramic brake option.
Almost everything in the cabin is trimmed with metal or leather, so the GT Speed feels very luxurious. The ride quality is composed and the monstrous 21-inch wheels hug the road, manoeuvring through tight bends without a twitch.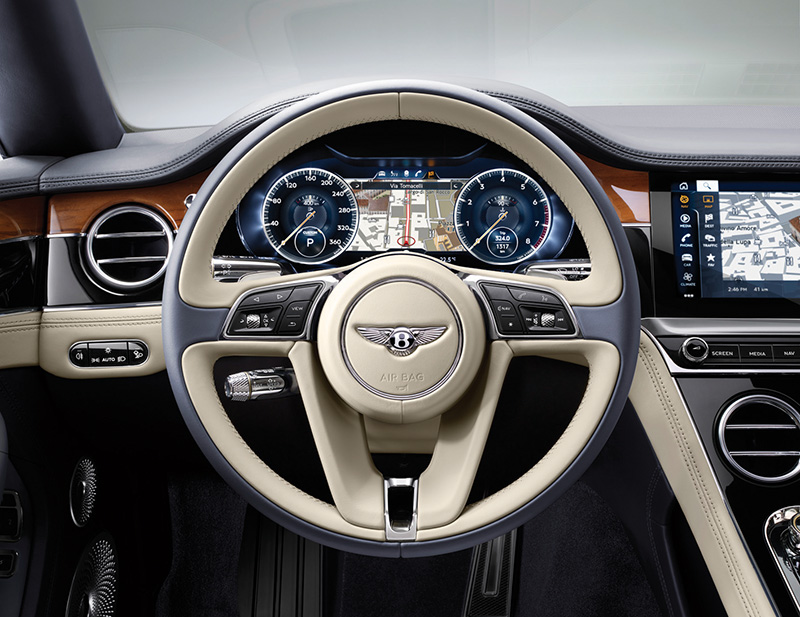 A British tradition
The Conti Speed is a cross between a Rolls-Royce and an Aston Martin, which may have been fed a box of Viagra. It's a luxury coupe with what feels like sports car handling and savage acceleration.
The Bentley Continental GT Speed is incisive and definitely has chutzpah. It delivers face-melting acceleration and will do 205mph whilst playing Bach in surround-sound, and giving you an in-seat massage (if you specify the option) – which makes the £152k base price seem quite reasonable.
Okay, so you won't be seeing too many of these parked outside Greenpeace HQ but whilst it's ticking itself cool at the services observe the reaction of onlookers. The Conti GT Speed is the master of understatement; it is drawn to order and formality. It distances itself from other cars. It imposes a sense of responsibility and has higher standards of behaviour. But back on the road, you would be forgiven if you felt spurred on to all types of rebellious behaviour.

Let them eat cake
I found the alternative to the Victorian sponge at The Black Douglas tea room in Deal. Here the aroma of freshly baked cake greets one at the door. It's a splendid little shop, in a murky sort of way, with books and newspapers strewn around – as comfortable as an elderly relative's sitting room. It oozes good vibes and is filled with colourful local characters and their pedigreed pooches, making it nothing less than an institution.
A patron stands, ramrod straight, beside one of the large bay windows overlooking the sea, one hand folded behind his back, the other clasped his porcelain tea cup. Pointing at the Bentley with his cup he announced to his small party: ​"It's peculiar, this tireless optimism which comes of being British. It may be the very resolve which upholds traditional British design like that Bentley over there. And tea rooms like this."
He settled back down in his chair and continued. ​"Even with modern Italian style chains threatening to overtake the market, places like this will remain quintessentially Britain's favourites. Since their inception, back in the early 1700s, the sedate ambience of a tea room has changed little and serves as a subtle reminder to perform acts of self-kindness, making the world just a little better. Those are acts of tea."
He pondered his words then added, ​"It is only proper that a Bentley should be parked beside such an establishment."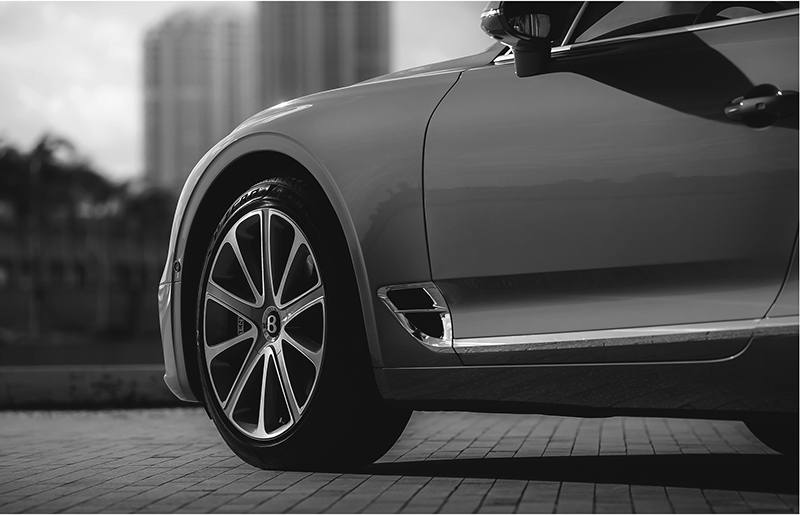 Local dealership, Bentley Tunbridge Wells on Dowding Way, TN2 3UY.
Telephone 01892 250206
Written by Cindy-Lou Dale