LEXUS LC 500 COLOURING TEMPLATES RELEASED
To entertain children and adults during lockdown, the team at Lexus has created some colouring templates of the Lexus LC 500 sports coupe.
Finished designs can be shared with Lexus on Facebook, Twitter or Instagram by including the @LexusUK tag in your post.
Lexus LC 500 Super GT
You can create your dream racing car livery with the Lexus LC 500 Super GT car colouring template, but remember to stay within the (racing) lines.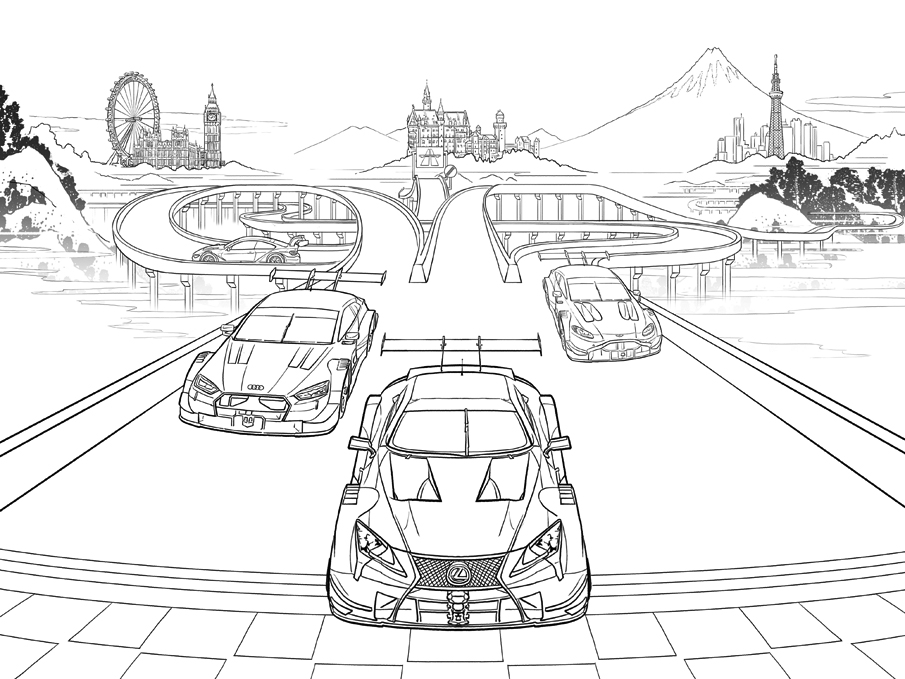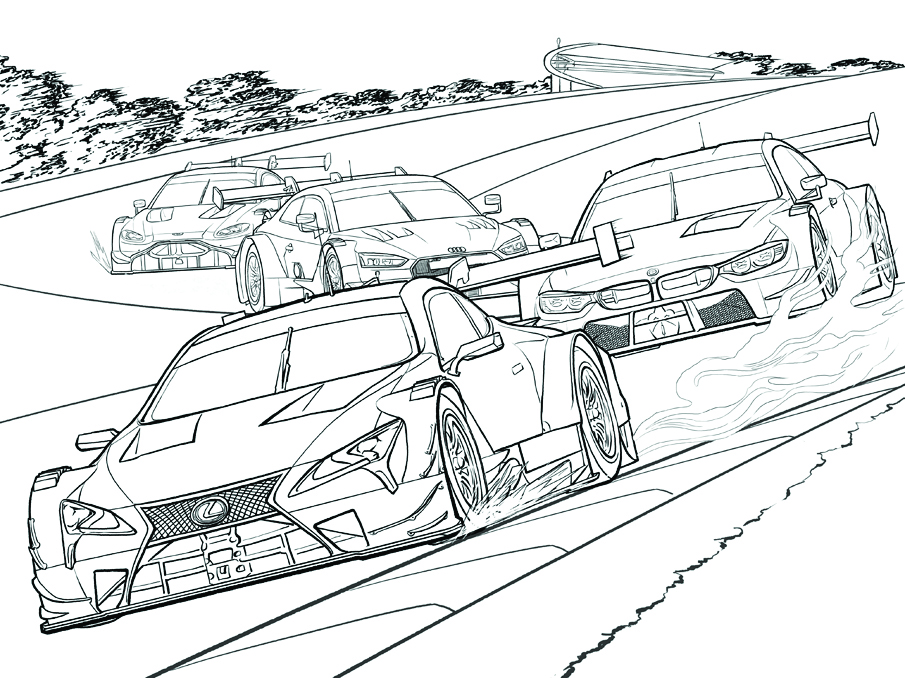 This illustration also includes racers from, BMW, Audi and Aston Martin because it commemorates the 2019 race when Super GT cars from Japan and cars from the German DTM series competed against each other for the first time. The first of these so-called ​'Dream Races' was held at Fuji Speedway, with Nick Cassidy taking victory in the Lexus.
Lexus LC Road Car
If high-octane motorsport isn't your thing, there's a template that's much more relaxing featuring a Lexus LC road car in two idyllic settings.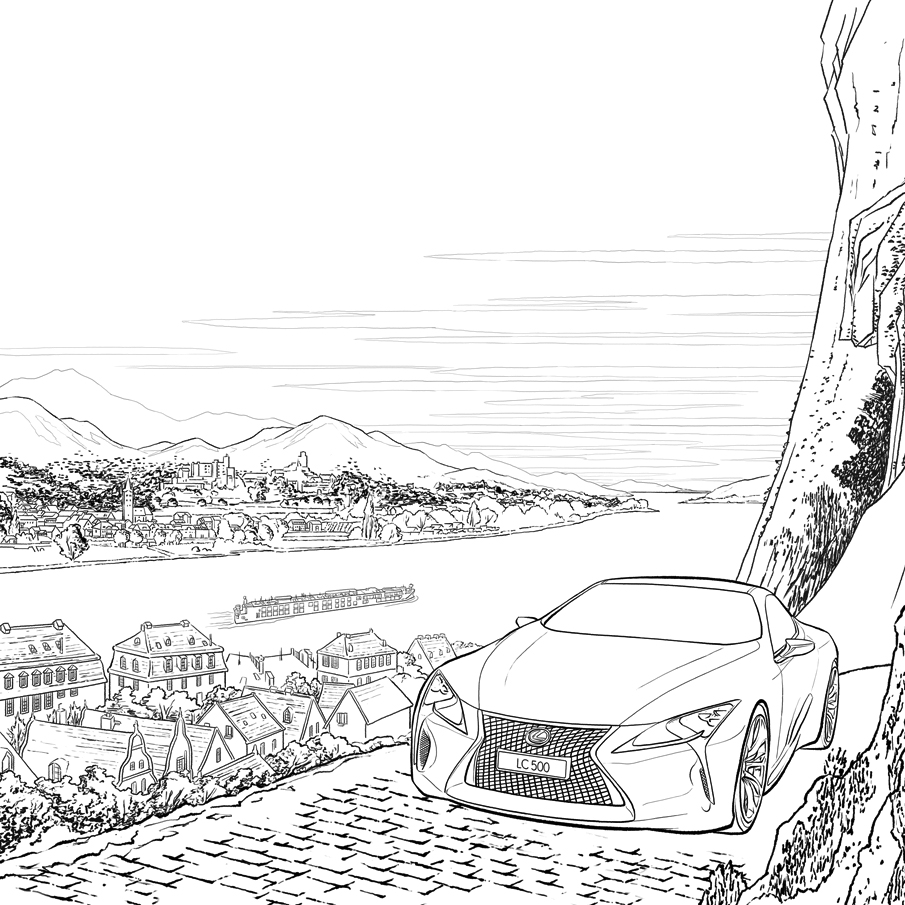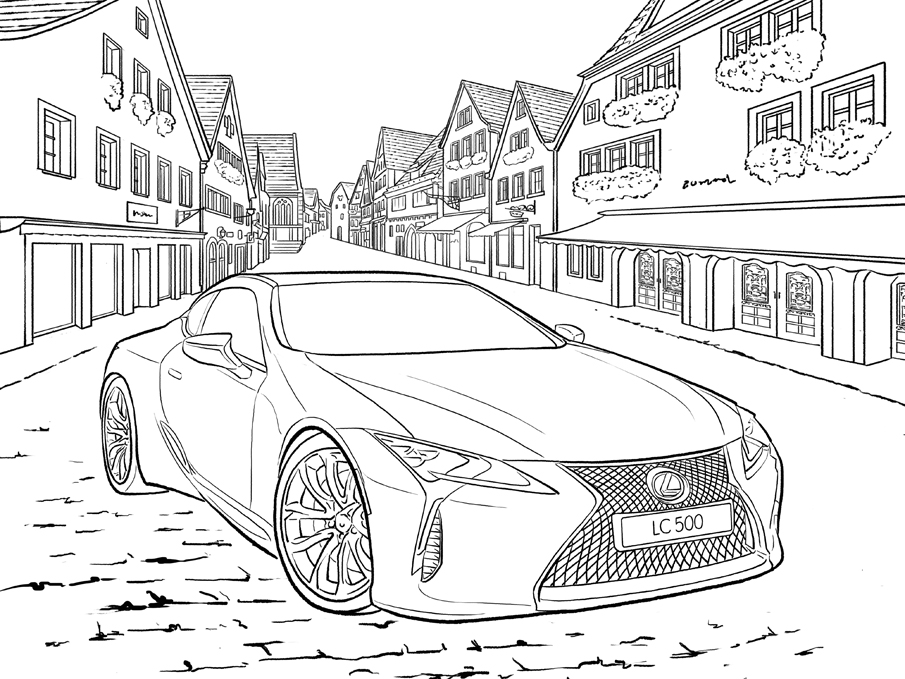 The style of all these Lexus illustrations is inspired by Ukiyoe, which are traditional Japanese woodblock prints from the Edo period (1603 – 1868).
About the Lexus LC 500
• The Lexus LC 500 is Lexus's flagship luxury coupe
• It was the first Lexus to be built on Lexus's front engine/rear-wheel drive Global Architecture – Luxury (GA‑L) platform
• It is the faithful evolution of the award-winning LF-LC concept car
• The LC 500 has a 5.0‑litre naturally aspirated V8 engine and 10-speed direct shift automatic transmission. It delivers 457bhp and 530Nm of torque, enabling acceleration from 0 to 62mph in 4.7 seconds.
• LC 500h is a self-charging hybrid with naturally aspirated 3.5‑litre V6 engine and first application of new Lexus Multi-Stage Hybrid System. It delivers 354bhp and 348 Nm of torque enabling acceleration from 0 to 62mph in five seconds.