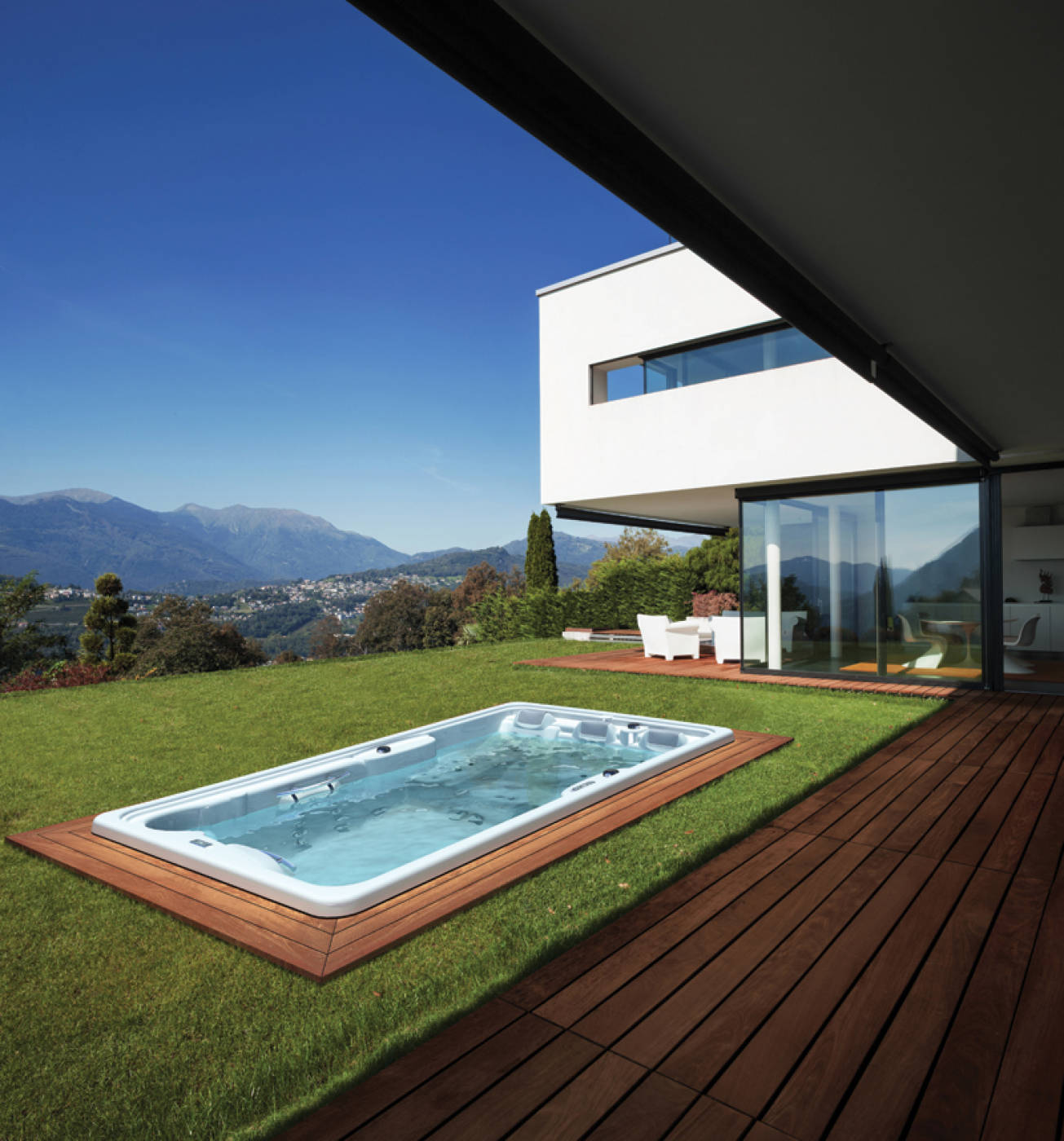 A relaxation paradise for all seasons!
Fun fact: The word spa is acronym for ​"salus per aquam," a Latin phrase that means ​"health from water." The hot water and specific massage circuits in a hot tub will help increase circulation and blood flow, relax muscles, increase cognitive ability, and promote general wellbeing.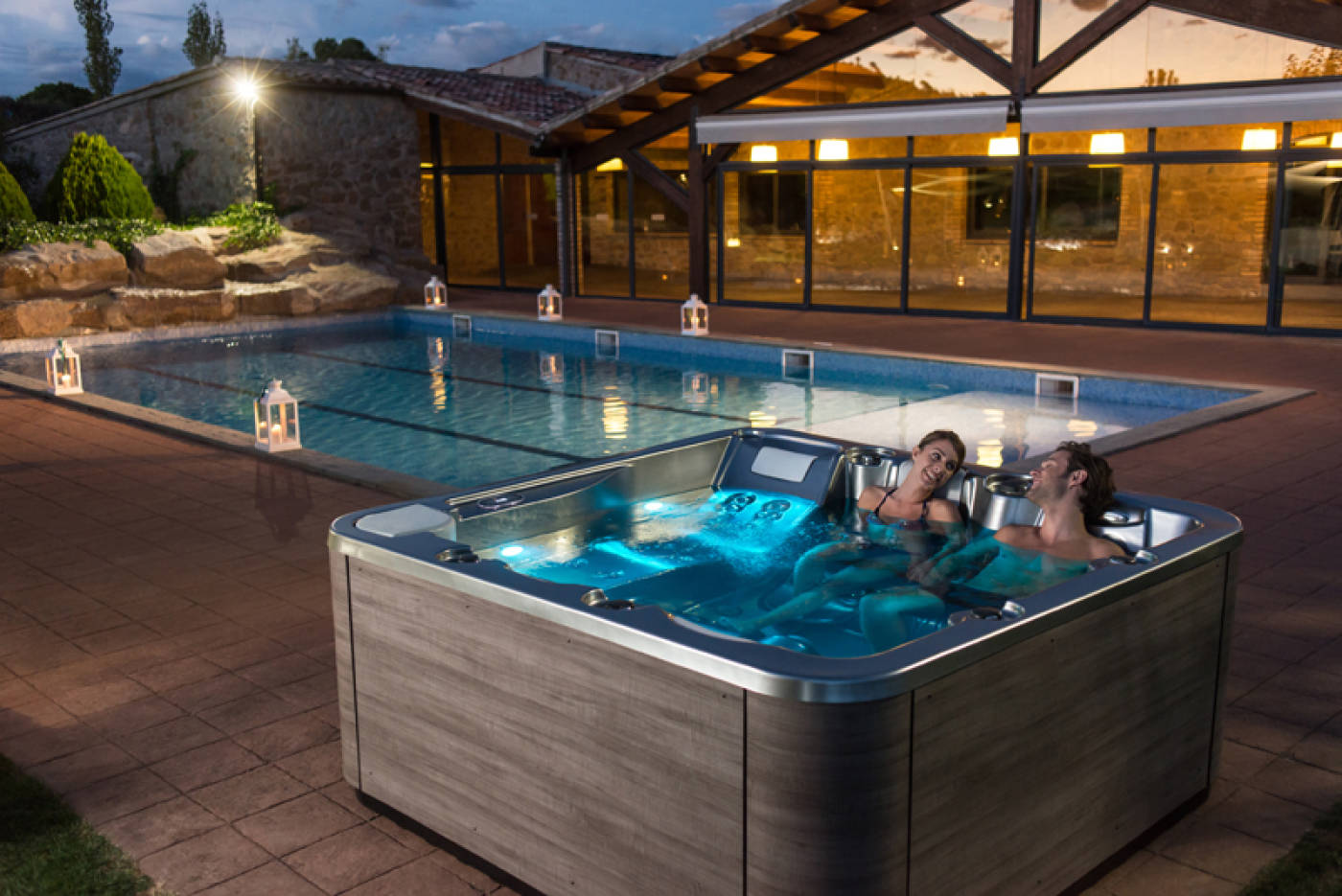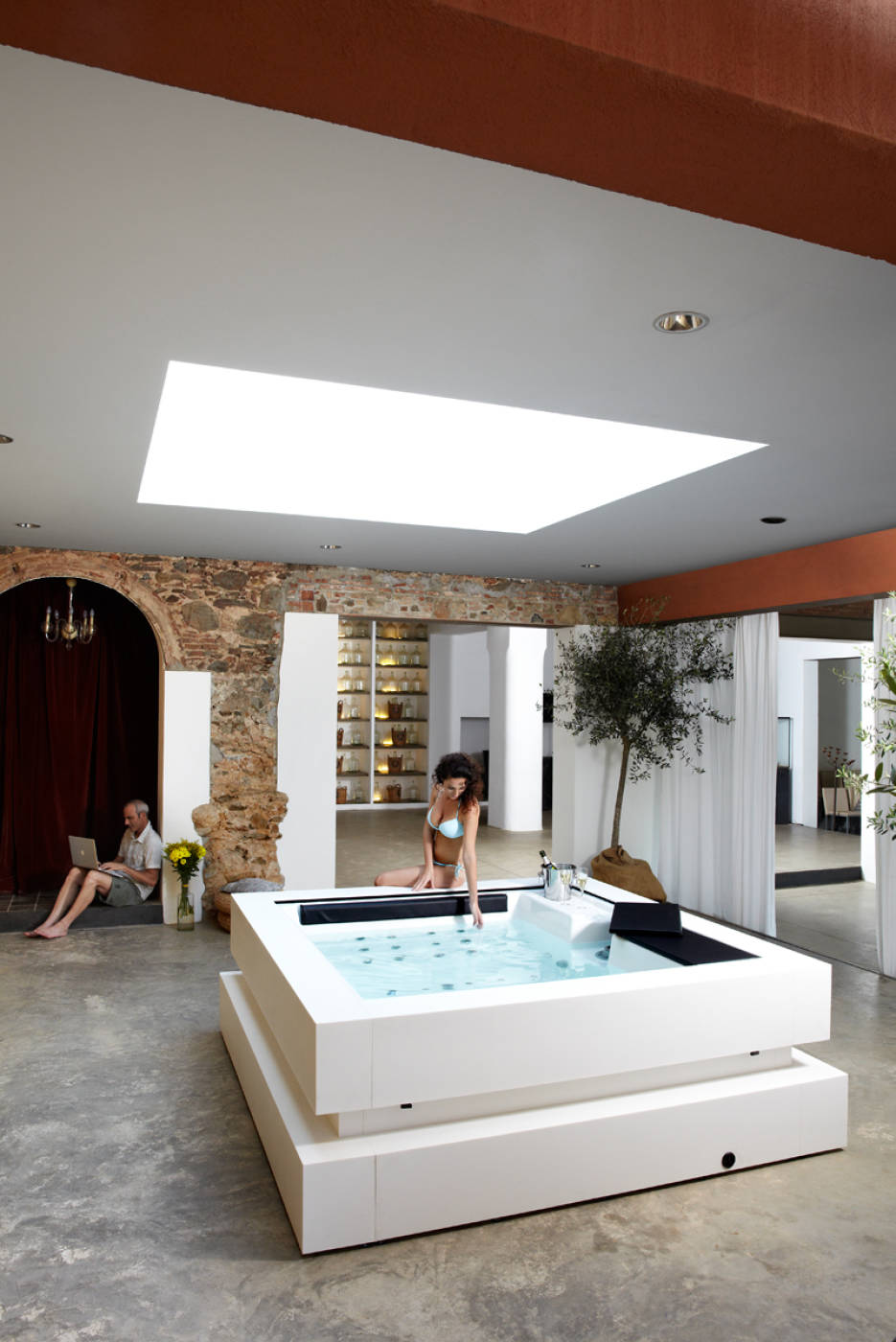 With the recent saturation of spa brands flooding into the market, buying right the first time is not only daunting but sometimes near impossible! Mermaid Swimming Pools have dedicated the last 18 months to finding the spa brand that delivers it all, this third-generation family business have recently taken a much-coveted award at the British Pool & Hot Tub Awards 2016 and have been serving the wet leisure needs of Kent and surrounding counties for over 35years so they know what they are doing!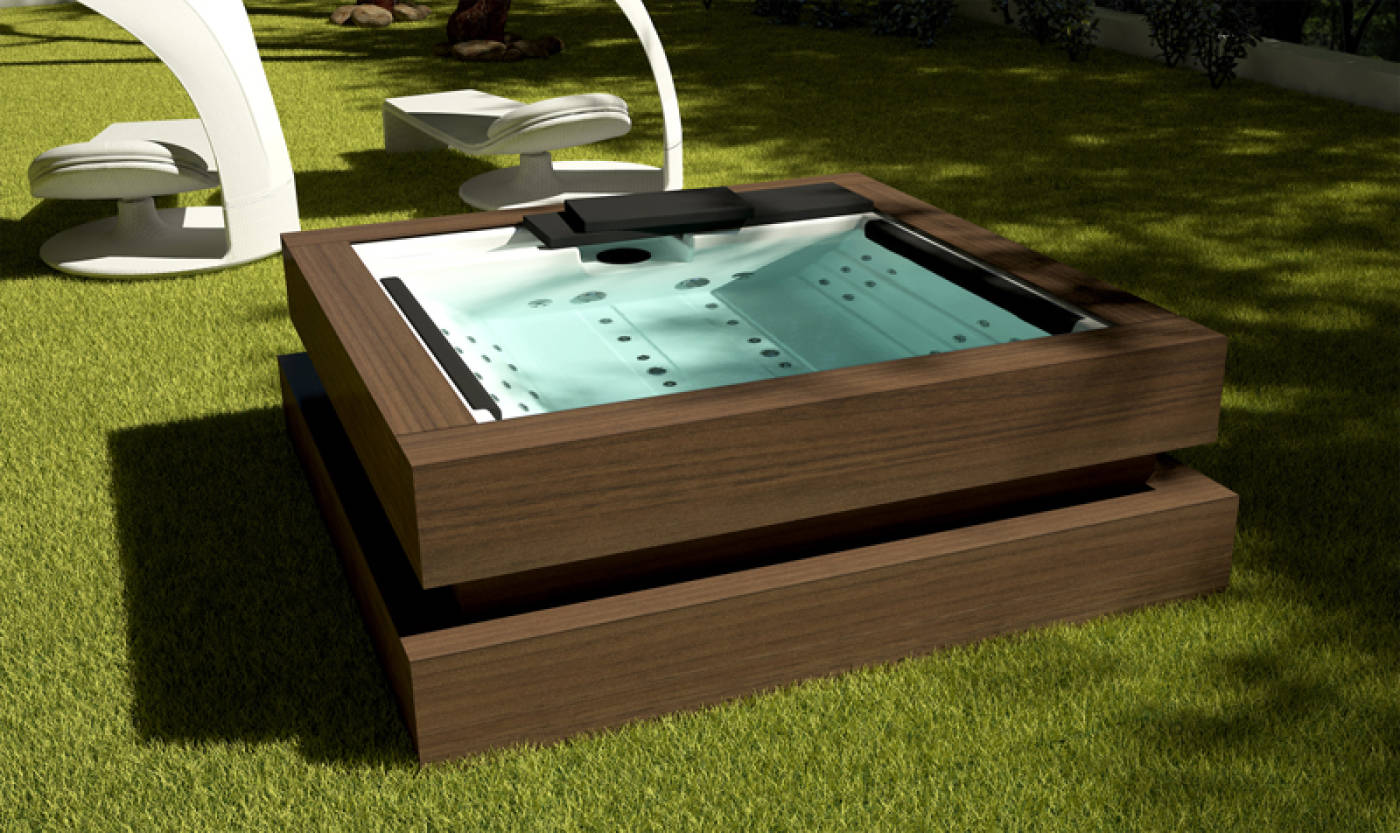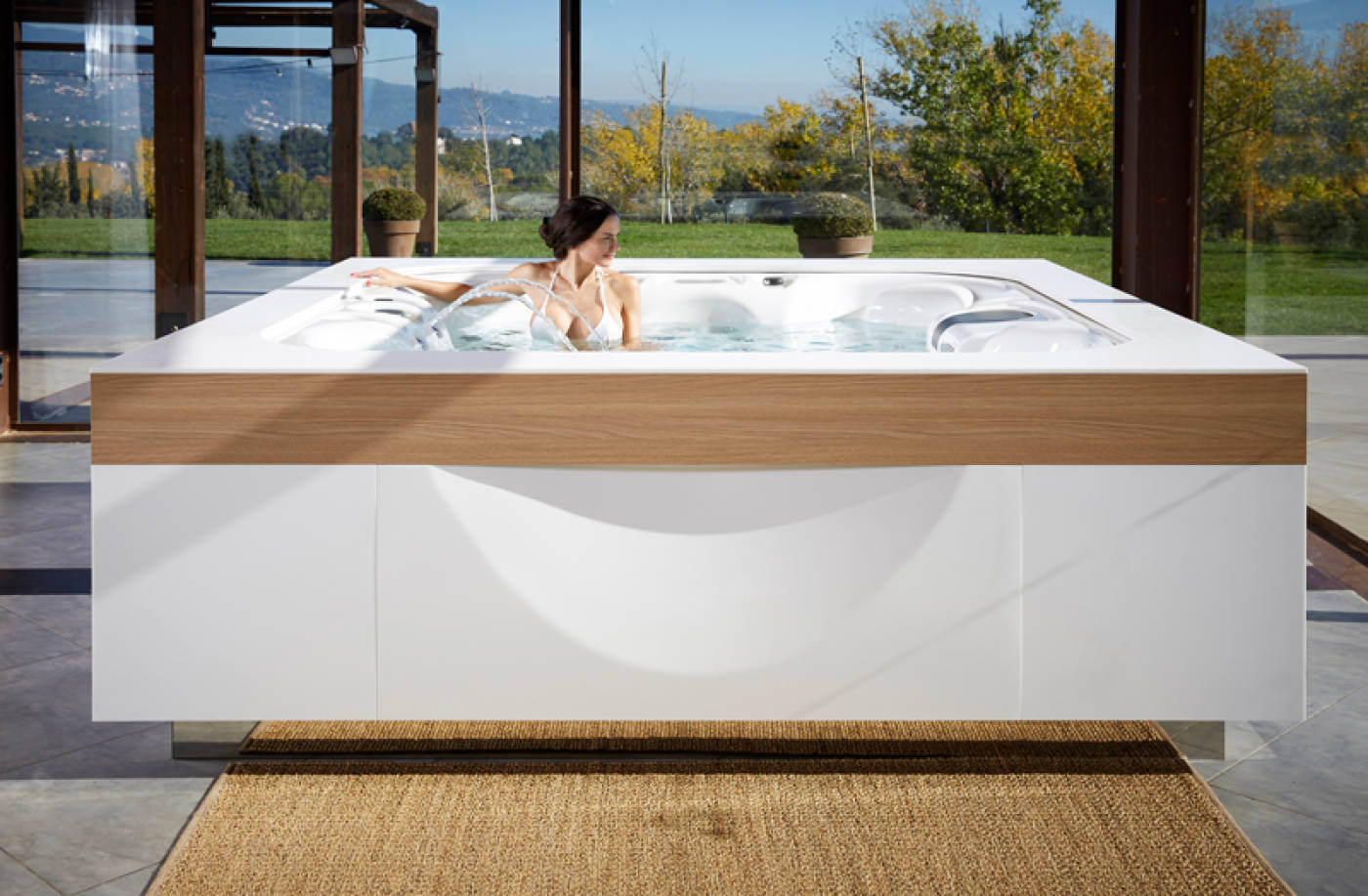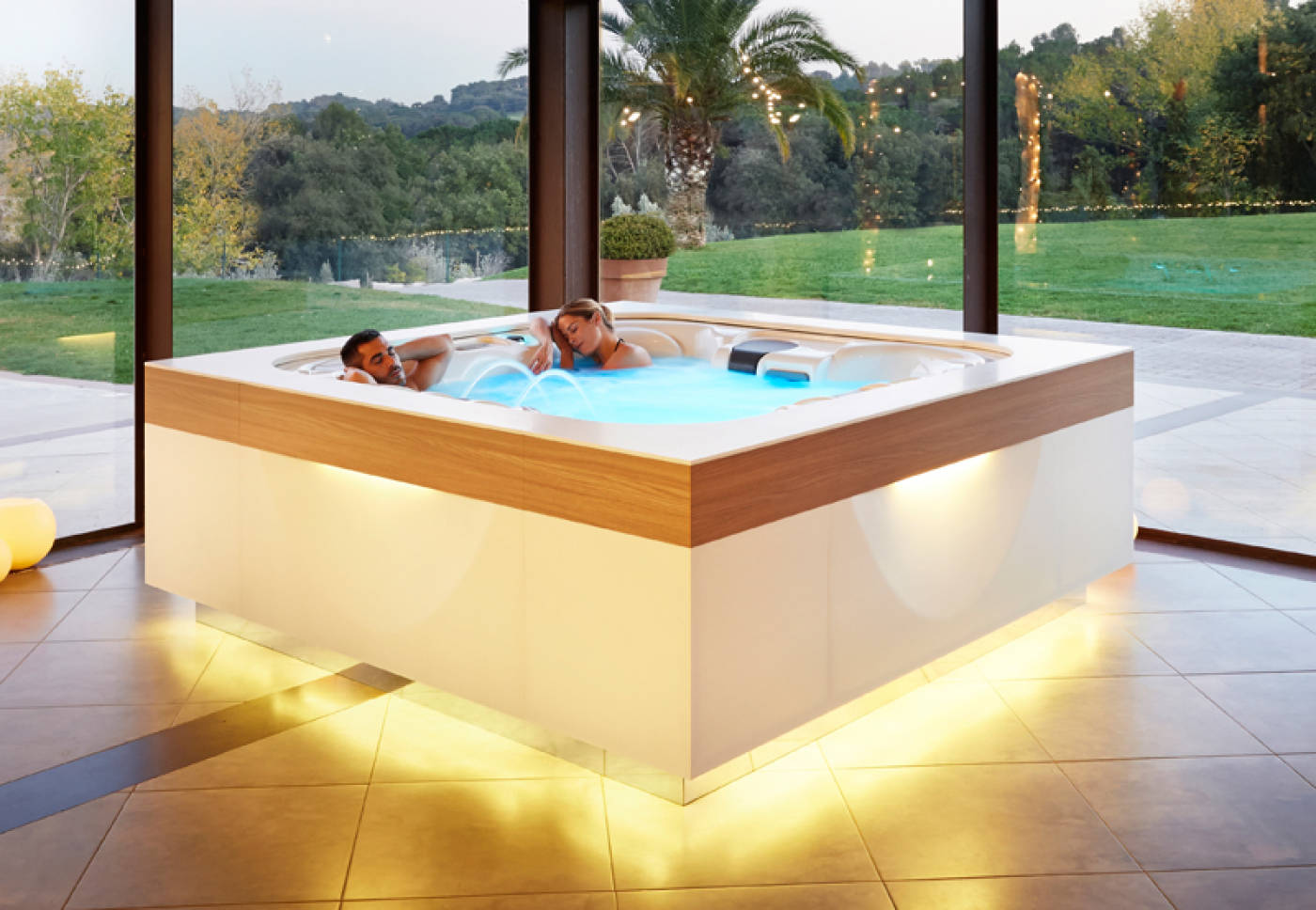 The choice is yours
Choosing your first spa should be a truly enjoyable and exhilarating process however, nowadays choosing a spa is a minefield of jargon and salesmen looking for commission.
Mermaid have simplified things for those of us not so technically inclined, ​"when choosing a spa there are only 4 main points one needs to take into consideration."
Build quality
Design
Quality of hydrotherapy
After sales/out of warranty service
A quality spa is a long-term investment, and will provide years of enjoyment and benefits to the heath of you and your family.
Barcelona is known the world over as a city that oozes with culture, creativity, trends and quality of design, these elements come together to showcase the unrivalled and international: Aquavia Spa based in Barcelona Spain.
Aquavia spa are an ISO 9001 certificated company, they are the largest spa manufacturer in Europe with a facility that is over 4,000 M², they have been largely unknown in the UK until now.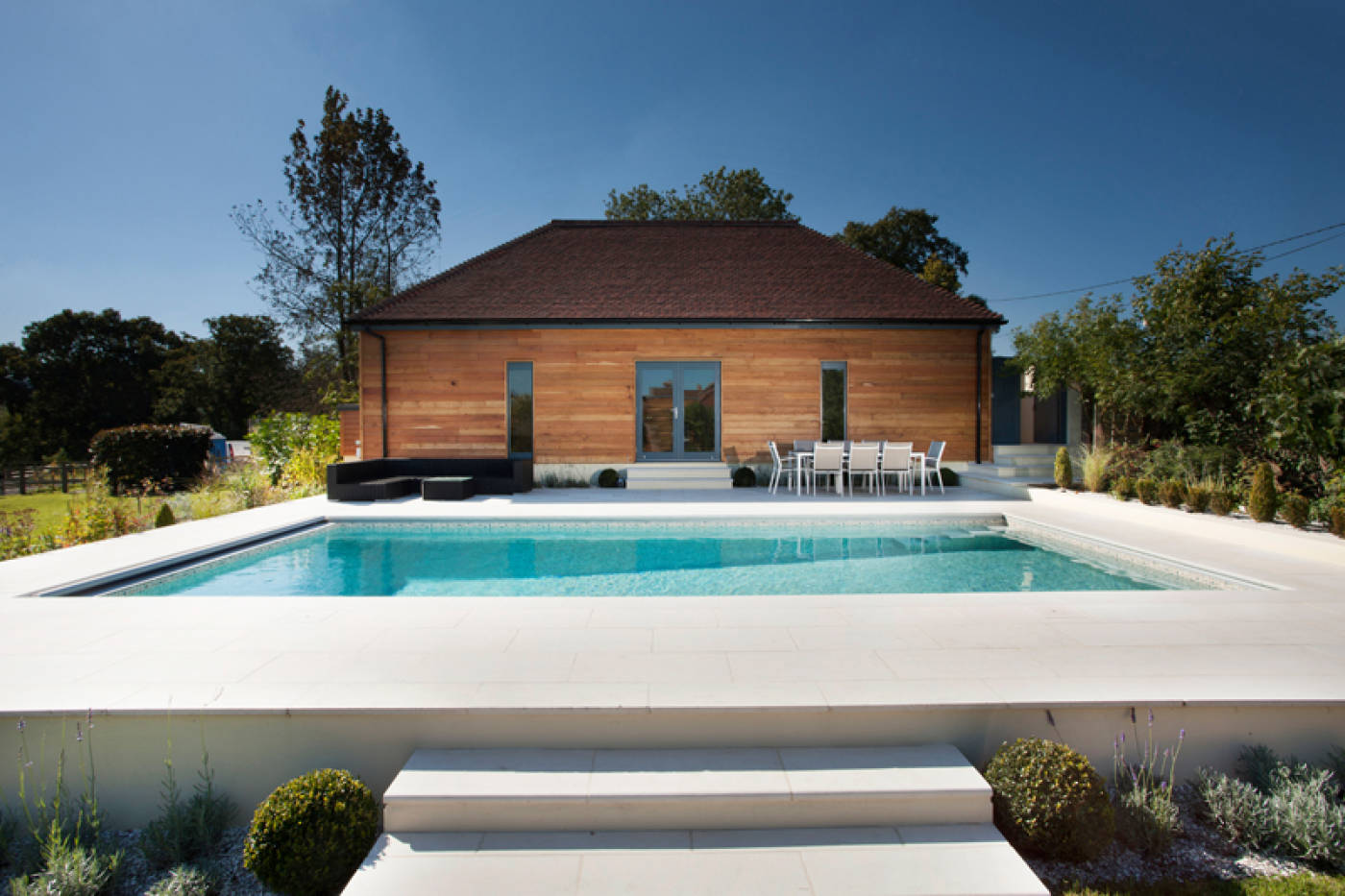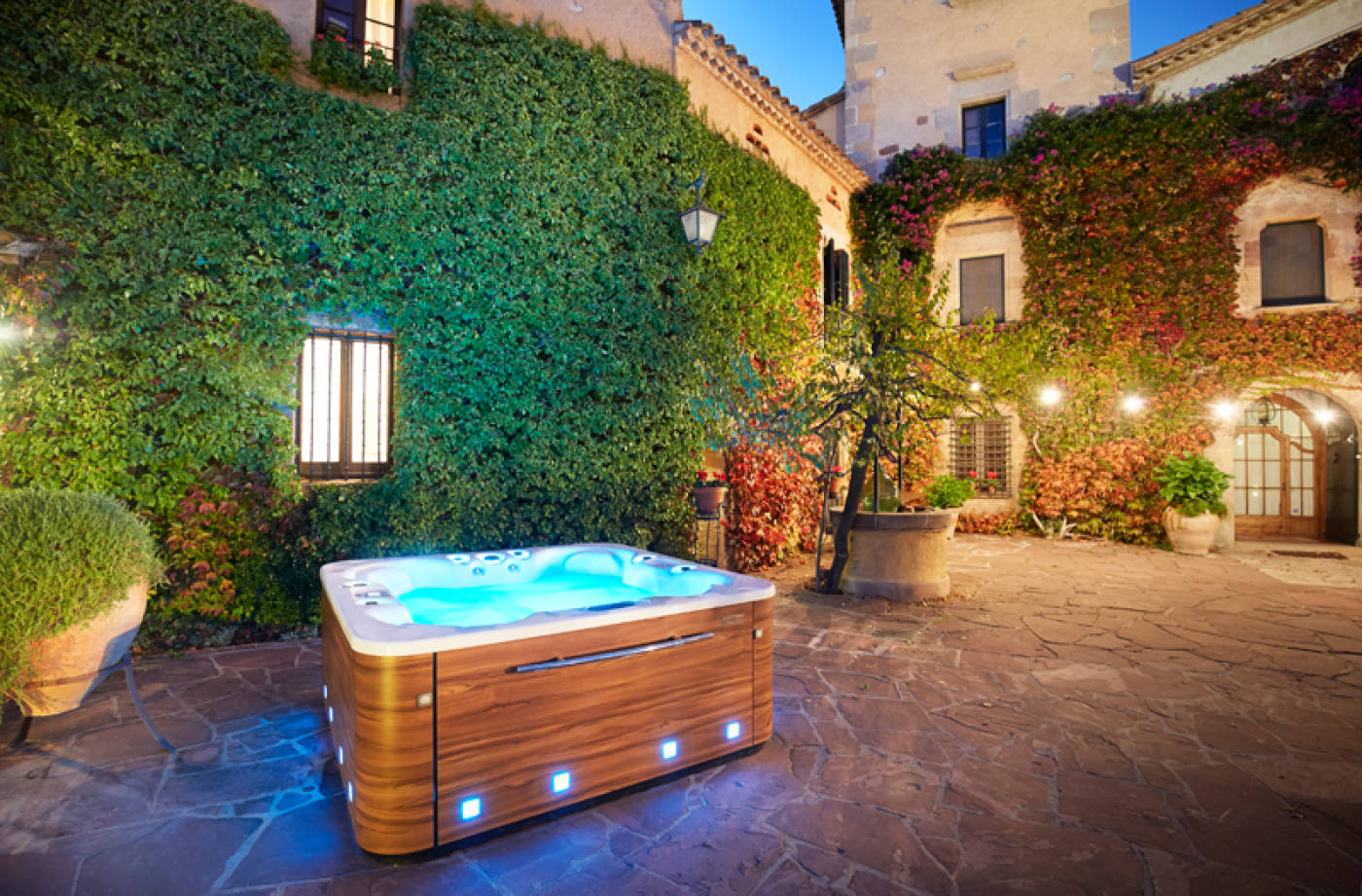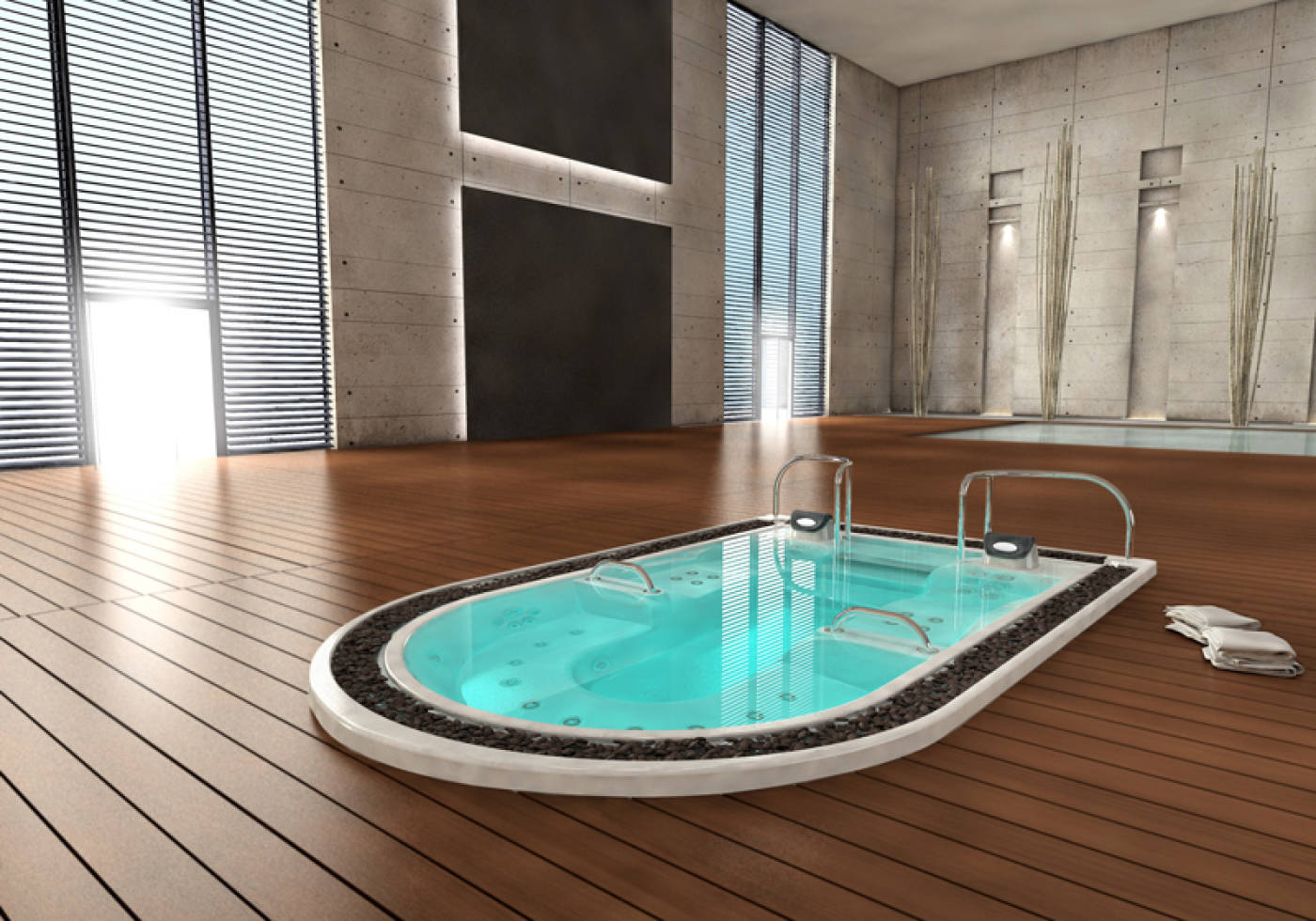 Made only from premium materials such as stainless steel and acrylic marble these spas are built to last, all Aquavia spas are built to order and assembled by hand, one would assume this attention to detail and quality would come at a premium price point however we found the Aquavia spas to be affordable.
Right for you?
A hot tub/spa may not be for everyone however we have found that looking through the broad Aquavia product range there is a spa to suit most persons and décor. The benefits and uses of a hot tub are broad and surprising, below we have listed a few key points.
Hydrotherapy – Especially helpful to those with joint pain as body weight is lifted by

90

% because of the waters buoyancy, also good for post-op therapy and to relive arthritis aches and stiffness, aromatherapy can combat the winter sniffles by opening up the airways
Sound sleeping – Sitting in a hot tub raises core body temperature and lowers blood pressure, when someone gets out the tub body temperature drops, making you feel sleepy and relaxed – the perfect state before bed. Studies show that just

15

minutes in a tub is enough to induce sleep.
Four Seasons – Quality spas will allow the ability to maintain a

40

c water temperature year round for as little as £

1

per day, however during the warmer months some owners like to keep a lower water temperature to allow cooling off. This allows the user/s to be outside and enjoy the things they might not be inclined or able to do so such as, gazing into the galaxy, freshly fallen snow, colourful sunsets, and changing leaves.
Promote Productivity – Fact: Soaking in a hot tub increases circulation and naturally this means more oxygenated blood to the brain, as a result this means an increase in cognitive ability, productivity and creativity.
Easy as 1, 2, 3
1 – Which Model – Within the Aquavia range there is a model of spa for everyone,Mermaid Pools have carefully selected the models they feel are the very best for the UK. All Aquavia spas are seriously customisable to the individual's requirements, options range from the pro intelligent massage circuits, pureline lighting or even the woodermax cabinet. These are to be seen on display in their newly opened showroom.
2 – The Prep – Mermaid Pools will undertake the complete installation from electrical works (they are NICEIC registered) to the surround, options on the surround vary from Angolian black granite to maintenance free synthetic materials or even concrete.
3 – Delivery – After order, the final stage is to deliver the spa, the installation team at Mermaid have a huge amount of expertise. A spa can fit almost anywhere; Aquaviahave a full size spa designed to go through a typical doorway that can comfortably seat 5!
Remember Spas have even been delivered by helicopter; no area is inaccessible!
A Trust in Quality
Mermaid Pool's Head of Maintenance and Spa's, Steven Russell says: ​"I am thrilled to bits with the new Aquavia Spa's, they are selling themselves, so much so I brought my own!I like to think we have taken the hard work out of finding a quality product and first rate aftercare, these spas win hand down on quality, functionality and stunning good looks, and they have to; we have our long standing reputation for quality and service to uphold."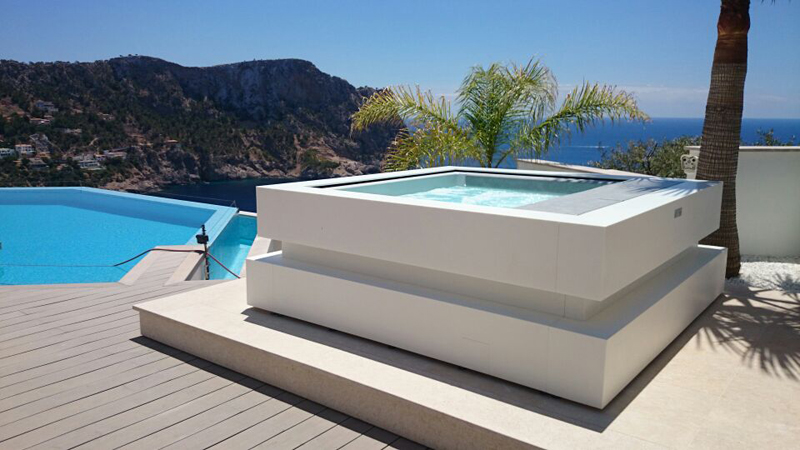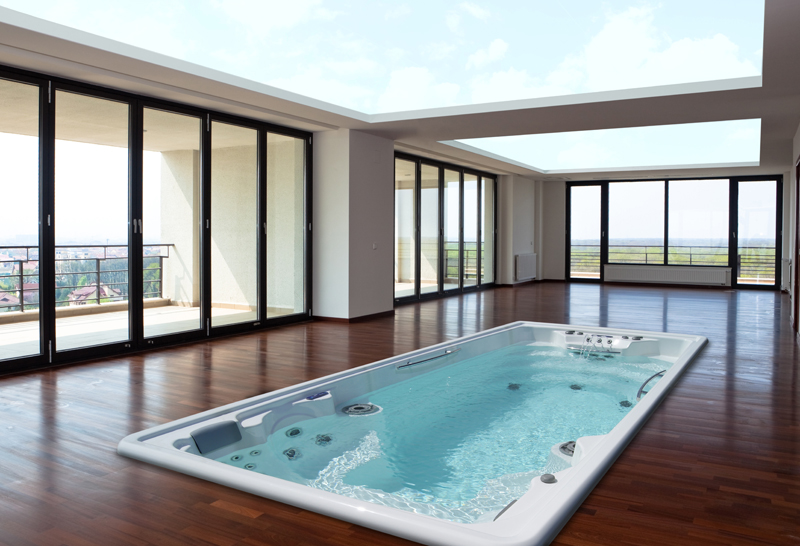 You can visit Mermaid Pool's dedicated Aquavia showroom and treat yourself to a gourmet coffee or cold refreshment and take a look at the stunning range of spas on show.
For More Information or visit the showroom contact Mermaid Pools
Highbanks Garden Centre, Cranbrook Road, Hawkhurst, Kent TN18 5EW.
Telephone: 01580 75 3031. Info@​mermaidpools.​co.​uk,
www​.mer​maid​pools​.co​.uk
http://​aqua​vi​as​pa​.com/en