Dream Home – Bexhill-on-Sea
David and Louise Connor know 31 Hartfield well – they've lived next door to it for 30 odd years. Since it was built in the 70s it had remained true to its original design without any modifications but had been maintained to a good standard by its previous owner. It was distinctly lacking in style and flair and completely hampered by an enormous 70s-style industrial sized sandstone chimney attached to the front of the house.
The Connor's new design focused around removing this unfashionable feature revealing the huge gable end façade to which they added carefully positioned linear feature windows and a two-story contemporary glass atrium.

"I had drawn the atrium with 6 different roof designs," says David. ​"but was happy with the chosen ​'oblique roof' as it has given the north elevation a very modern twist."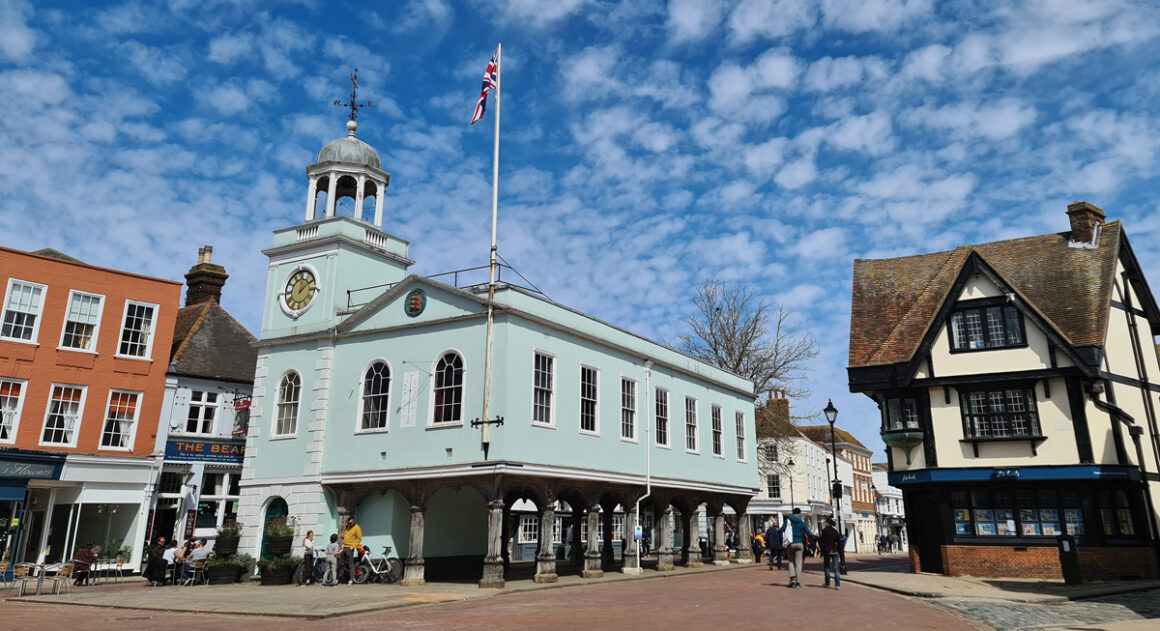 On entering the front-door you are welcomed by a fabulous uninterrupted view through the open plan ground floor rooms to the extensive lawn and seascape beyond.
The all-important sea facing south elevation needed a full width ground floor extension with huge sliding doors which, when opened, bring the garden and seascape into the kitchen, lounge, and dining areas. This extension also incorporates a 40m balcony that serves the master suite and other bedrooms.
The whole of the ground floor, which is laid with a modern real wood plank finish, also has a comprehensive underfloor heating system. The materials that were chosen for the redesign sympathise and integrate with the beach location of this house. These include the teak finishes to the main electric sliding entrance gate, the garage door, and the front door, together with the ​'duck egg' pebble frontage.
The hard edges of the modern look are tempered by extensive planting and positioning of feature olive trees and formal shrubs. The jewel in the crown lies at the end of the garden, sitting slightly lower than the lawn – an extensive terrace with glass balustrades. The terrace enjoys 180-degree views over the English Channel with Fairlight to the east and the chalk cliffs of Beachhead to the west. From the terrace there are steps down to a private gate that leads onto the beach, which extends to 400m or more of sand at low tide. This is the perfect spot for all forms of water sports, fitness activities or miles of endless walks.
This is a turnkey property and offers an exceptional opportunity to enjoy the benefits of a very private heathy seaside experience and escape from the limitations imposed by Pandemics lockdowns. This is akin to being on vacation every day!
This property is for sale with Knight Frank at £1,750,000.