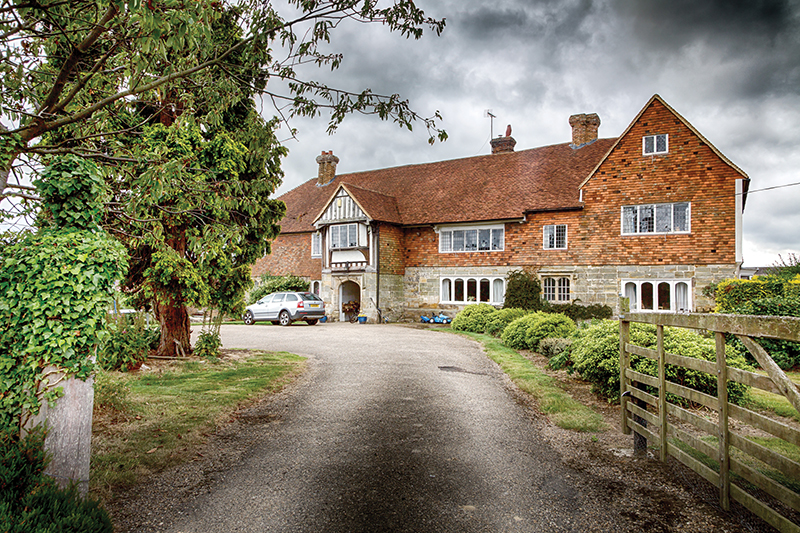 The most treasured of these buildings are categorised as ​'listed' and as such are protected from out of character alterations and demolition. If you own, or hope to own, one of the 500,000 listed properties in the UK, you'll need to be aware of the rules, regulations and protocol that surround them.
Listed building grades
Listed buildings are graded by the National Heritage List for England (NHLE) in three categories:
Grade I – buildings are of exceptional interest. Only 2.5% of listed buildings are Grade I
Grade II* – buildings are particularly important and of more than special interest. 5.8% of listed buildings are Grade II*
Grade II – buildings are of special interest. 91.7% of all listed buildings are in this class and it is the most likely grade of listing for a home owner.
Renovating a listed building
If you want to undertake renovation work on a listed building, you need to contact your local council first. They will advise you on whether you can carry out the intended work or not. In some cases, they may defer a decision to English Heritage, who have been in charge of the listing process since 2005.
You will need Listed Building Consent for all work to a listed building that involves alterations, extensions or demolition and will affect its character as a building of interest. As a general rule, alterations to a listed building will be permitted provided they do not lessen the building's interest or appeal.
Changing the inside of a listed building
It's important to remember that the listing of a building applies to the inside of a property as well as the exterior. Internal changes require permission in exactly the same way. Outbuildings, associated lands and even trees are also usually listed along with the property.
The installation of doors and windows, changes to fireplaces and removal of surfaces are all examples of internal work that will require prior consent. You'll even need permission for common installations such as burglar alarms and television aerials.
Patience may be required
It often takes more than a couple of months for councils to consider and decide on planning applications, so it can be tempting to proceed without permission – especially in the case of smaller renovation tasks.
However, undertaking unauthorised work on a listed building is a criminal offence, and at best you'll be made to undo all your work. It may not seem like it but waiting patiently for the necessary permissions can actually save you time and money in the long run.
Respect your building's heritage
Once you have received permission to undertake any required works on your building, it's important to respect its materials and craftsmanship. In order to preserve what makes your listed building special, try to use traditional building materials that match the existing structures in order to maintain the character of your home.
You may require specialist advice and professional help in order to carry out suitable work to an older building. Attempting to make changes without appropriate guidance may seem like an easy way to save money, but in the long run this is likely to prove a false economy.
Have appropriate home insurance
If you are fortunate to own a listed building, you'll understand the importance of giving it the protection it deserves. We understand that no two homes are the same and we provide a bespoke insurance specially designed to cover valuable properties with more complex needs. We ensure your property has suitable cover, allowing you to enjoy living in your own piece of history.
Written by Lee Phillips, NFU Mutual Bespoke Insurance Consultant at NFU Mutual Ashford, Tenterden & Whitfield
Lee Phillips advises private clients on bespoke products and tailored insurance designed to suit the needs of listed property owners and those with higher level valuables or collections. If you would like to discuss your listed building insurance, call the Ashford, Tenterden
&

Whitfield Agency on

01233

884147

.