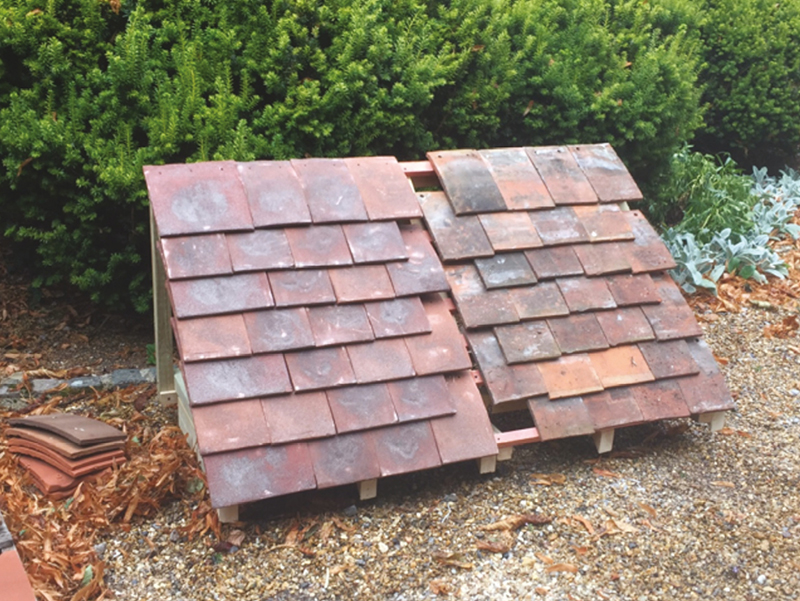 Display tiles for Grade II roof repair
We made this display roof so we could show the local conservation officer the tiles on the right are the ones we will be using as they are clay high quality reclamation tiles good for another 100 years.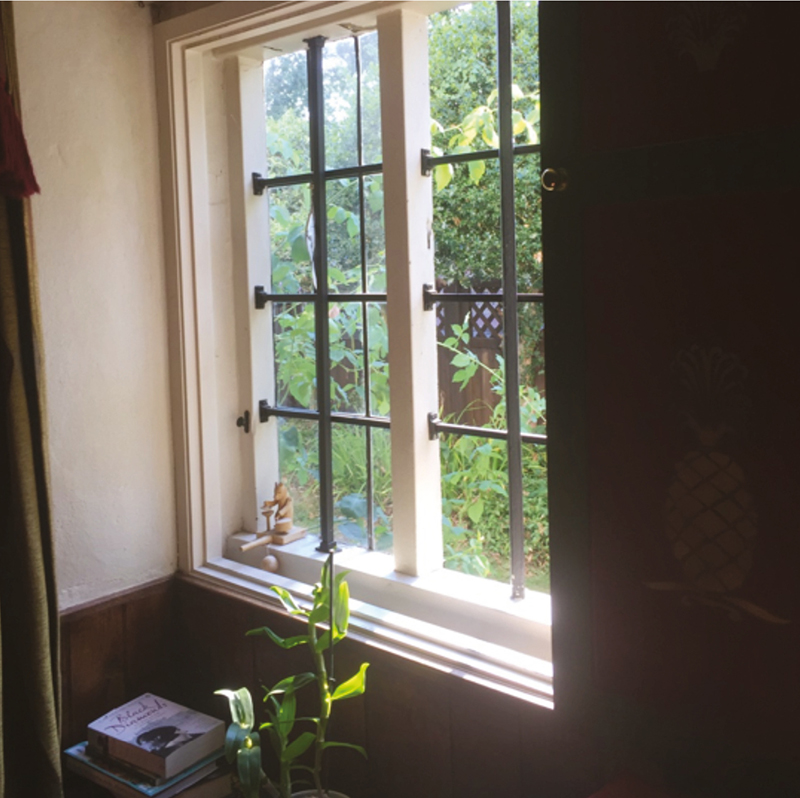 Grade II listed original 16thC Window.
Originally this window was in 3 sections and the right hand section removed. All the evidence is there that it was built like that and at some time changed, but the hoops that the client has to jump through are almost impossible.
Everyone at Love Old Buildings knows their job, where to get the correct materials, apply them in the right way and find the solution needed to create a happy outcome. That's because there is consistency in the process, a set of rules that are written in stone and we all stick to them, such a shame the same cannot be said about local conservation officers!
If you own a listed property there are rules and regulations that you have to abide by. This protects our historic building stock from all manner of atrocities, and this we like. But it seems at the moment there is no common sense in any of the applications that I have been involved in.
Case one. Grade II listed building with a roof that has seen better days and needs a total strip off and relay with new underfelt and batons. Simple you think, OH NO!! Listed Building Consent needed. This is a like for like repair, I do understand that intended tiles should match existing for size and material and the batons and underlay approved but full LBC, really?
Case two. Grade II listed building, this front facing window dated from about 1780 has at some time had the right hand third removed and bricked up. Although we will never really know why, it seems that it was done so that a full cupboard could fit into the space. The bricks and construction methods are circa 20thC and the client wants to open up the bricked up area and build a new window section to the exact specification and use the same materials even down to having a leaded light panel made with crown glass and by using original methods. Sounds simple enough? OH NO!! Listed Building Consent with a full house survey complete with full house plans costing several thousands of pounds… Really?
Until next time…Love Old Buildings.
Case Three.
Grade II listed building. This lovely cottage has fitted 1980's Magnet & Southern pine windows and they are listed! The windows are rubbish and hemorrhage heat at biblical levels, so an answer is to fit slim line double glazing panels. Ultra-thin units that will fit into an existing window panel and provide suitable insulation. They are very expensive but the client is willing to do this to help their heating bills. Local council rejected the idea. Why? The double glazing will give a slight double reflection and spoil the look of the cottage. Even though Properties in London including the Chelsea Hospital have fitted thousands of them, it's been rejected!!
Now I applaud local authorities and the work they do with enforcement of the listed building control rules, but please can you all get together and sing from the same hymn sheet and use a little common sense. I promise you will save a great deal of money in the long run.
Mind you councils using common sense and saving money? something not quite right there…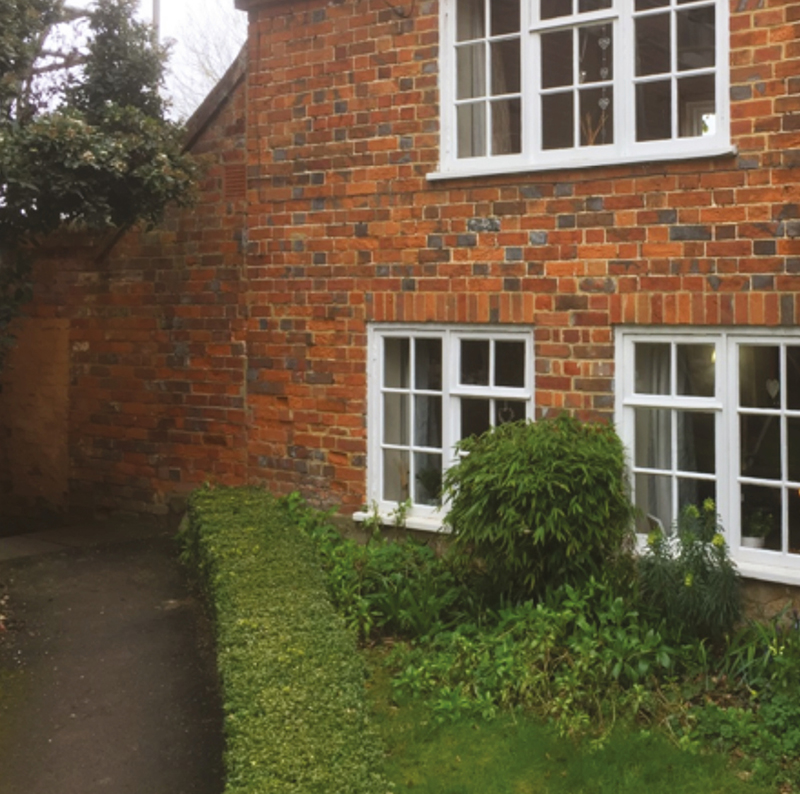 Grade II Listed Cottage
Chelsea Hospital, St Pancras Station, Highbury Stadium and many other high status listed buildings have had these fitted, so why not here?
Written and photographed by Steve Trodd
Love Old buildings Tel:
07868
721701