We all know that sometimes having a listed building is not easy. There is forever maintenance and upkeep and when you do have to do your bit to keep the integrity of our aging historic building stock in perfect condition, it seems to cost lots more than a modern house with modern and efficient building methods… But that's why we like them.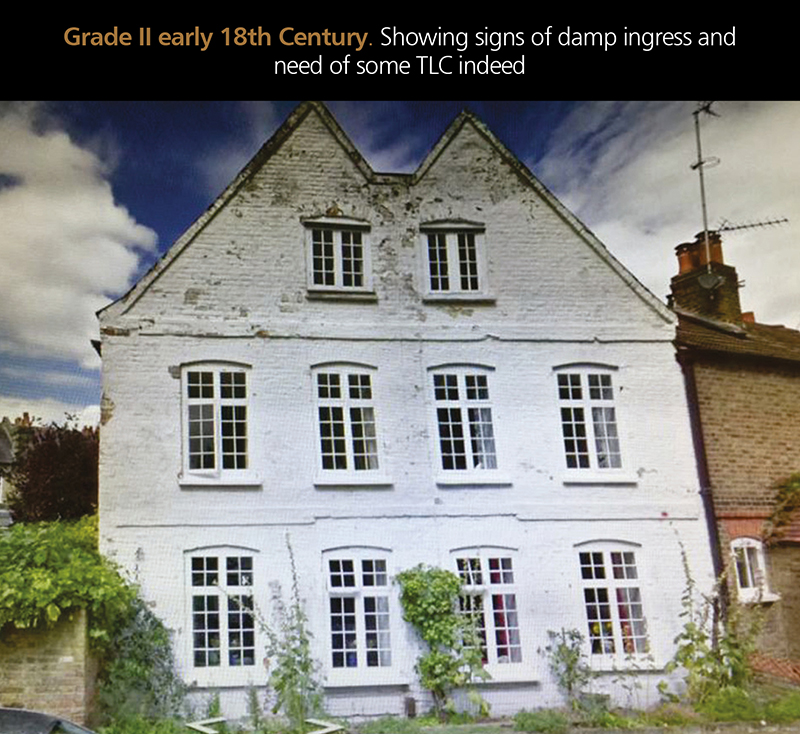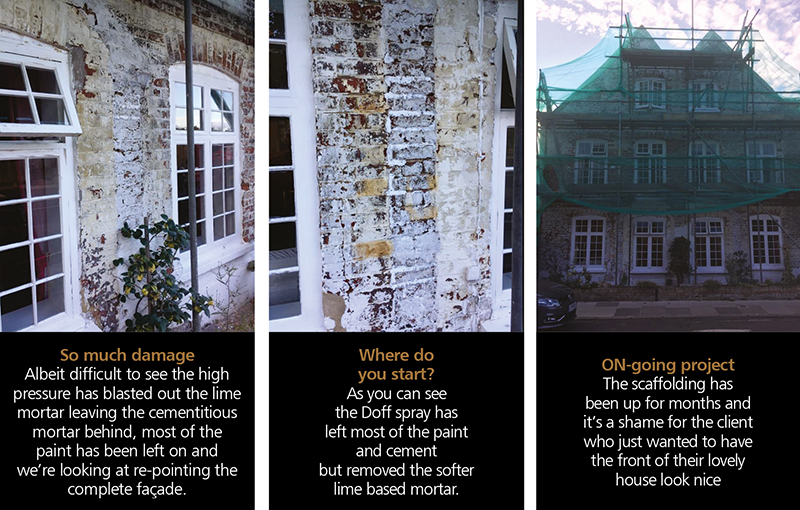 The Garrison Church of St Barbara's in Deepcut was constructed in 1901 as a make- shift place of worship for a pair of infantry regiments stationed at the new barracks at Blackdown and Deepcut. The acre of land surrounding the church was gifted by the Crown in 1905 and then became consecrated ready to be used for burials and contains the graves of many deceased war heroes.
So as I have always said regular maintenance, keeping the water out and taking advice is most important so as not to create a situation that can get out of control.
So you can imagine my horror when contacted by a prospective client who had made a decision based on advice from a company to cure a damp problem in their lovely house.
Once two cottages and converted into a large house, this beautiful building was constructed around 1730 and gained its listing as it is a rare example of a style of construction in the area, now over developed with modern construction and long gone.
Over the years the front doors were replaced by two windows without replacing the full band course and various repairs of damaged bricks and repointing has been done with cement and not lime based. Then around 50 years ago some bright spark decided to paint the front…..
Our recent owners experienced some damp ingress possibly from the bad sealing of the windows and the coping course at the top of the building, and it was suggested that a solution was the removal of the exterior decoration which was not allowing the building to dry out and re-decorate with a breathable paint.
So along came a man holding his DOFF system… For those of you who have no idea what this is, it is a high pressure jet of water heated to 150 degrees and blasted against the building, with the intention to remove the paint. In this case it has blown apart the mortar and any damaged bricks.
The client cannot just paint over the top of this; it will look horrendous, the loose existing mortar will have to be cleaned out and replaced with a lime based mix and decent visual lines made with the new pointing to make it look half decent.
So there is a moral to this story, don't just take advice from a single source. Investigate, research and get all the help you need before making a commitment to maintenance works because as we know… Mistakes don't come cheap.
Until next time… Love Old Buildings.
Written and photographed by Steve Trodd
Love Old buildings Tel:
07868
721701